The quality of a company's website can have a tremendous influence on its ability to attract and retain customers. Being able to create a more interesting and customer-focused website can be the difference between a successful company and a failure. Partnering with an organization that specializes in designing and developing websites can give a business the advantage it needs to thrive.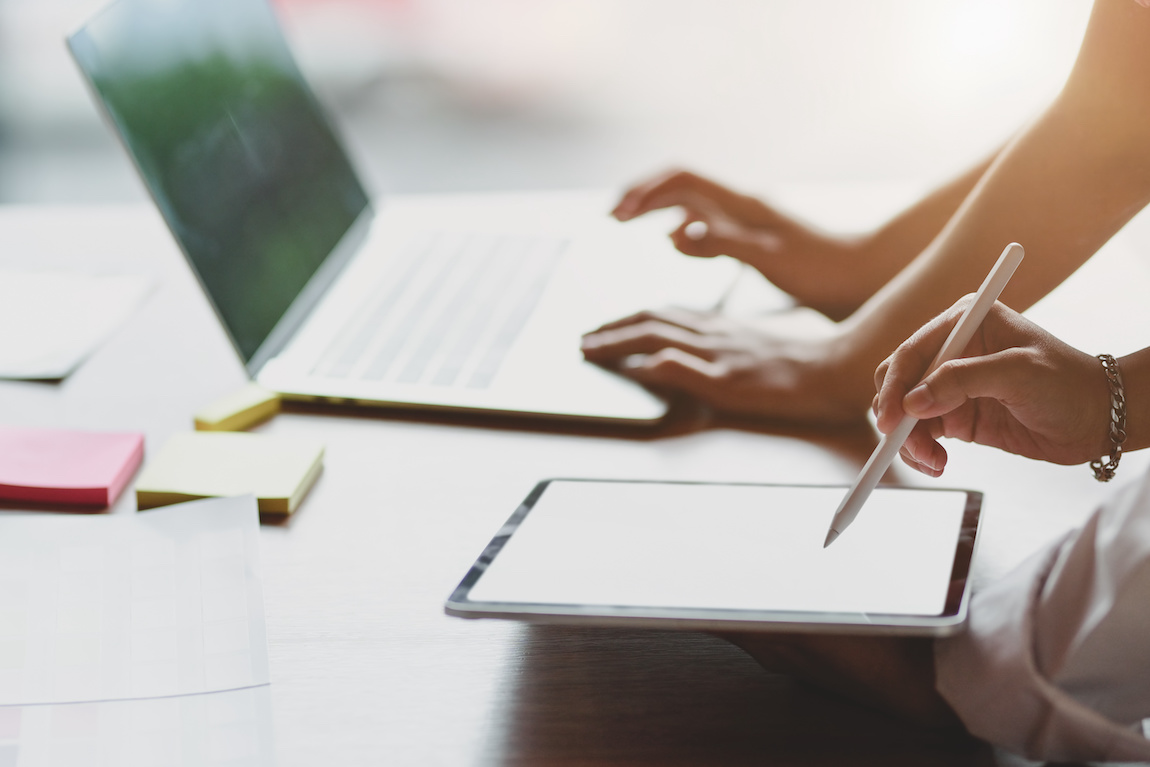 Why Website Development is Important
In the online world, organizations are distinguished by their websites. This fact levels the playing field as entities of all sizes have the same ability to reach users through computer screens or mobile devices. Using this space creatively, effectively, and efficiently when developing a website lets an organization create an engaging method of communicating with its audience.
The quality of a company's website design is a factor that significantly affects its capacity to successfully compete with market rivals. Research has shown that a customer's first impression of a website is 94% design-related. Better first impressions often lead to longer visits, more engagements, and enhanced conversion.
In particular, six design elements were found to be the key components that visitors spend time viewing when first encountering a website. The average time visitors focused on these elements was:
Organization logo – 6.48 seconds;
Main navigation menu – 6.44 seconds;
Search box – 6 seconds;
Main site image – 5.95 seconds;
Written content – 5.59 seconds;
The bottom of the website – 5.25 seconds.
The visual aspects of a website are more important when creating first impressions that the content the site provides. Negative perceptions of a website are heavily weighted against inferior visual design elements. Examples of items that can cause potential customers to abandon a website include:
Excessive complexity in the visual presentation;
Lack of adequate navigation assistance;
Uninspired web design and poor use of colors;
A slow loading introductory page;
Too much text;
An overly corporate look and feel.
Eliminating these issues and designing a website that holds a user's attention is the first step toward building an online presence that can compete in the online world. It can be a risky proposition for an organization to trust its website design to in-house resources that may not have the experience to produce an optimal result.
What Services Does a Web Design Company Offer?
Here's where a company that specializes in designing websites comes in. They have refined their skill set and approach to website design and development, enabling the creation of more appealing and better-performing vehicles for businesses competing in today's online world.
The process of creating a custom website design is comprised of these six stages:
A kickoff meeting to start the project on the right foot;
A discovery phase is used to understand the intended audience;
The design phase uses data from the previous steps to outline a web design;
Development during which the design is incorporated into a functional website;
Delivery of the finished product including launching and testing;
Support through measurement of activity and website maintenance.
An accomplished web design company should offer the following services to its customers.
Research
Conducting user research before embarking on a website design project is critical to its success. Understanding the needs of the business whose website is being designed and the customer base they intend to attract enables the site to be constructed more effectively.
The design company should track the performance of the website to ensure it is meeting business objectives. Issues that negatively impact performance should be identified and resolved.
Additional ability testing is another service offered by a competent web design company. Observing user activity in real-time can uncover issues and present opportunities to further optimize the site.
Custom website designs
A web design agency offers a web designing service that will tailor and customize the finished product to address your business objectives and develop a visually appealing and functional website. An initial interview between the designers and the customer will lay the groundwork for the project. The web designers will begin constructing the site from the information gleaned in that meeting and previous research.
Multiple stages are involved in the design process as the site is designed and refined. The goal is to design a visually appealing site that is fully functional and addresses the needs of its users. Design elements such as branding and connecting to social media channels are introduced in this stage of website construction.
Development
Website development is predicated on the needs of the customer. The content management system (CMS) a company uses should reflect its business goals. Implementing popular and stable CMS solutions such as WordPress or Shopify gives a customer a solid foundation that will enjoy long-term support, and integration with most third-party technologies, including but not limited to Salesforce, Mailchimp, and Hubspot.
Support
Post-development support is crucial to obtaining optimal results from a business website. Updates and maintenance may be required to keep the website fresh and functional, and the website design agency should be willing to take on that responsibility.
How Working with a Web Design Service Helps Your Business
Businesses can enjoy multiple benefits from working with professional web designers. Following are some of the most impactful reasons a business should engage a web design agency.
Web page design expertise
Designing viable websites takes experience and a degree of technical expertise that may not be available using internal resources. Using techniques like responsive web design to ensure a website displays correctly on all types of devices, a design service can maximize the number of potential customers a site will attract.
Using a competent and tested design company eliminates the risks of a creating mediocre website in-house that does not entice customers or meet business objectives.
Effective brand promotion
Good branding will increase customer loyalty and help build trust in an organization. Web design services are excellent at incorporating your brand into the website in a visually appealing way, engaging the target audience, and displaying a welcome level of professionalism.
Customized websites
A company that builds websites will be able to offer a customized solution rather than relying on the standard templates offered by their CMS. Through the use of professional designers, a business can have a website that truly stands out from the competition and drives customer engagement.
Longterm support
As technology evolves, technical issues or requests for new features may emerge that require modifications to a website. Having a partner that can be relied on to address the issues promptly or develop extra features, and effectively enables a business to concentrate on its core objectives and alleviates undue stress on the marketing team.
Finding the Right Website Designer for Your Organization
Businesses should look for a website development company that provides the in-depth services discussed above. The CH Web Agency is just such a partner and can develop a unique and customized website that reflects your brand, appeals to your target audience, and allows your business to thrive.
CH Web Agency offers customized website packages that combine the design and project management skills of an expert team of designers and developers. Get in touch with CH Web Agency today to begin the process of enhancing your online presence and helping your business succeed.