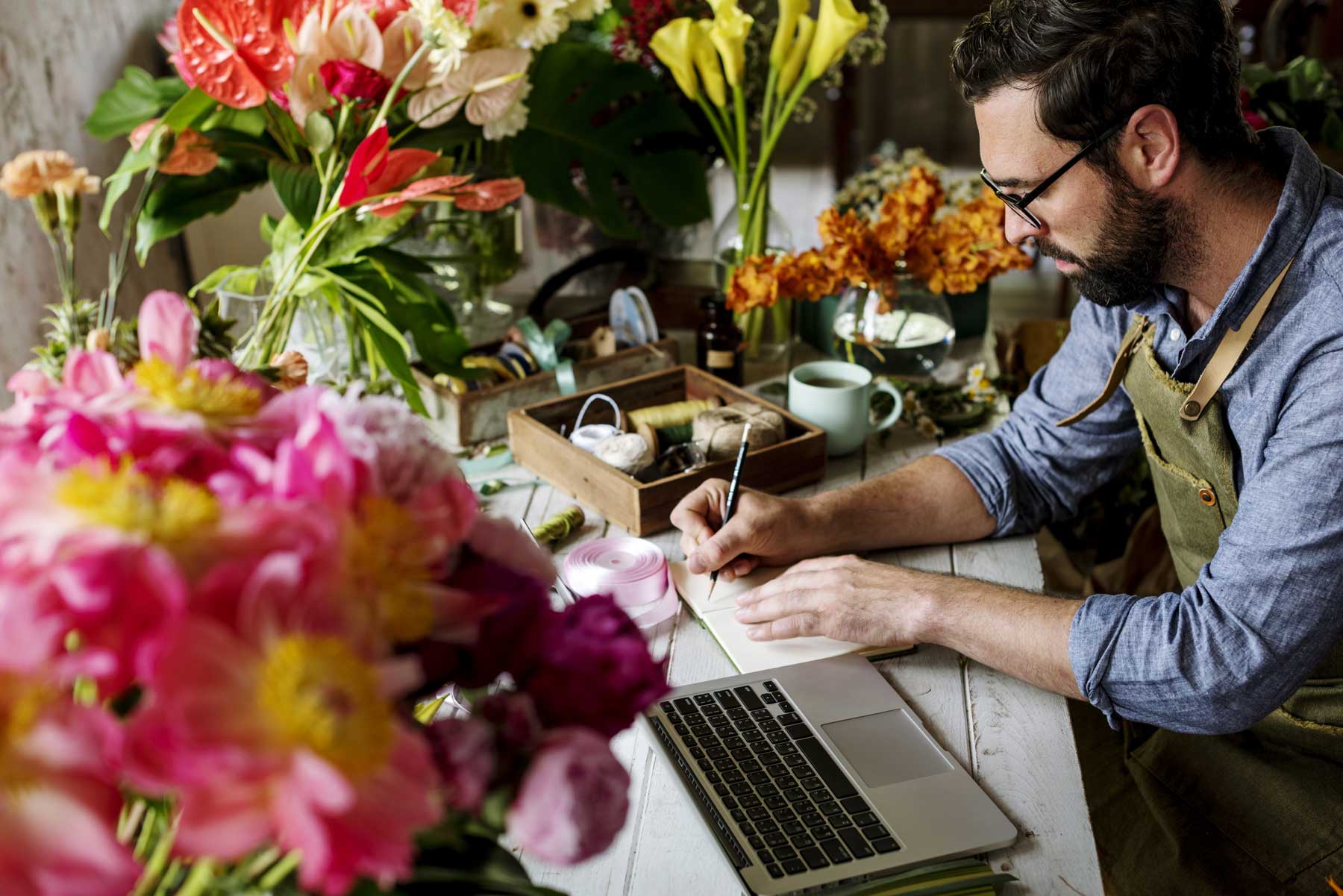 Building a website for a Cary audience
Understanding your audience is critical to providing exceptional experiences for your customers or clients. Whether you sell clothing or develop websites, you need to know who your audience is, we call this user research. In web design it is the process of gathering data on who will use your website. Here we provide an overview of the demographics of Cary, NC residents, including education levels and household incomes. While this is an excellent place to start; our team at CH Web Agency recommends that you look beyond demographic data to fully understand the unique needs of your target audience.
According to the United States Census Bureau, Cary's population grew by 33,196 in 9 years, from 137,086 in 2010 to 170,282 in 2019. According to the 2020 census, there were 174,721 people and 64,728 households. According to Cary Economic & Development, Cary is made up of a highly educated workforce, with 65% of adults in Cary holding a bachelor's degree or higher, and 28% holding Master's or Doctoral degrees. The median household income in Cary, NC is $106,304 and the mean household income is $141,298. 
North Carolina has continued to become more diverse and Cary is no exception.
| | | |
| --- | --- | --- |
| Race | Number | Percentage |
| White (non-Hispanic) | 99,357 | 56.87% |
| Black or African American (non-Hispanic) | 13,506 | 7.73% |
| Native American | 302 | 0.17% |
| Asian | 39,035 | 22.34% |
| Pacific Islander | 76 | 0.04% |
| Other/Mixed | 8,069 | 4.62% |
| Hispanic or Latino | 14,376 | 8.23% |
Local data on Cary, NC businesses & industries
Here we provide highlights of businesses in Cary, NC. You may find this information helpful if your organization provides B2B services. According to Cary Economic & Development, Cary, NC is home to 8 Fortune 100, 14 Fortune 500, and 18 Global 1,000 companies such as Amazon, Cisco, and Deutsche Bank. Key industries in the area include advanced manufacturing, clean technology, information and technology, and life sciences.
"Major Employers" in Cary according to the Cary Chamber of Commerce:
Caterpillar Inc.

DB Global Technology

HCL Technologies

​John Deere

Kellogg's Snacks

MetLife

SAS Institute Inc.

Siemens Medical Solutions

Verizon
The team here at CH Web Agency recommends that businesses join their local chamber of commerce. Your chamber of commerce is a valuable resource in growing your business. Your local chamber of commerce will host networking events, offer marketing opportunities, connect businesses in the community, and much more. Their goal is to help you and your community succeed. 
Why you need to understand your Cary, NC audience before beginning web development
Whether you are a nonprofit or business located in Cary, NC, having a clear strategy for your new website is key to a successful outcome. CH Web Agency has compiled a list of recommendations for your next web design project as well as insights and data specific to the Town of Cary to help you create a successful strategy. 
Businesses and organizations will find that by understanding their Cary-based audience, they will be better equipped for the web design process. Knowing your audience allows you to design your services and products to meet their needs and takes the guesswork out of web design.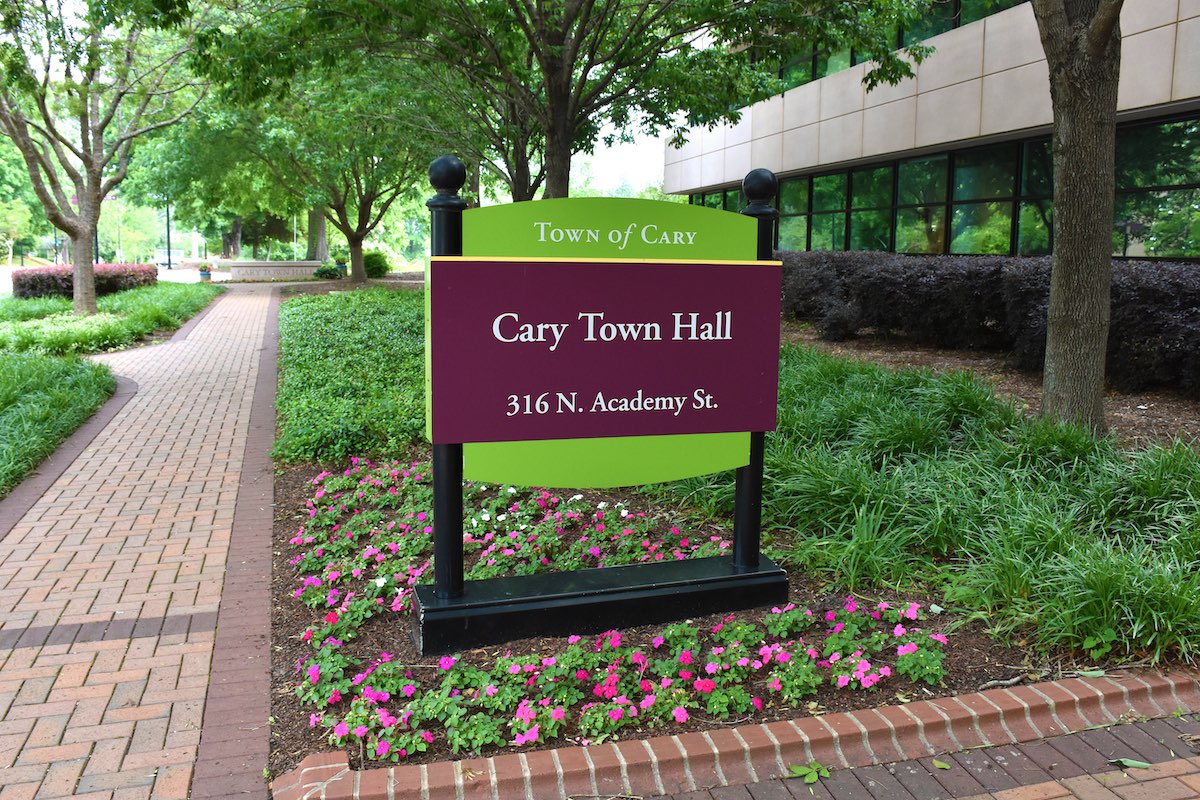 How can I create a web design strategy for my Cary business or organization?
Planning a web development strategy for a Cary-based business is going to be similar to coming up with a plan for any other North Carolina-based business or organization. Businesses and organizations in Cary will need to focus on the value they provide to their community and how their website can support that value.
Questions to ask before beginning development:
Who are your users?
Who are your direct competitors and indirect competitors?
Are you disrupting a problem space or are you shifting strategies to remain competitive?
Are you offering both B2B & B2C services?
What products or services does your business offer and why should Cary residents and businesses choose your company over the competition?
If you're a nonprofit, what tools will you use to support your advocacy efforts?
What need is your nonprofit fulfilling that other organizations are not?
Are you primarily targeting Cary, NC or are you also targeting the greater Triangle area?
How will your web design strategy incorporate this data to provide better experiences for your target audience?
Who are my competitors in the Town of Cary?
Competitors are organizations that compete for the same target market that you do, providing similar products or services to your company. Similar to competitors, indirect competitors are companies that provide different products or services that meet the same need for your target market.
If you're looking for additional data on your competitors, CH Web Agency offers competitive research options as part of our custom web development packages. We look at the web design and digital strategies your competitors, indirect competitors, and related influencers are taking in your problem space. We synthesize this research into actionable design decisions. CH Web Agency is based in Chapel Hill, NC and offers web design & development services to organizations and businesses local to North Carolina and across the United States. 
Do I need a web design agency for my Cary business or nonprofit?
Cary, NC is the largest town in North Carolina and it has had tremendous growth, growing by over 33,000 residents in just 9 years. The Town of Cary remains highly engaged with its residents and local businesses. Visit the Town of Cary's website to see the many upcoming events the Town of Cary sponsors, safety information about COVID-19, and additional ways to get involved. The Town of Cary is adjacent to arguably North Carolina's most recognizable metropolitan area, the Research Triangle. 
Having such tremendous growth means that businesses and nonprofit organizations looking to set themselves apart in Cary will need to take extra measures to ensure their digital strategy and website make the same impact they did just a few years ago.
Web Design agencies like CH Web Agency are critical to launching a successful website. Web Design agencies have a diverse team of talent from designers to developers to make a website that sets your organization apart. An agency will design your website to be local SEO friendly, allowing your services and products to show up when Cary residents and businesses conduct searches.  Local SEO will become challenging as the metropolitan areas around Cary attract big business.