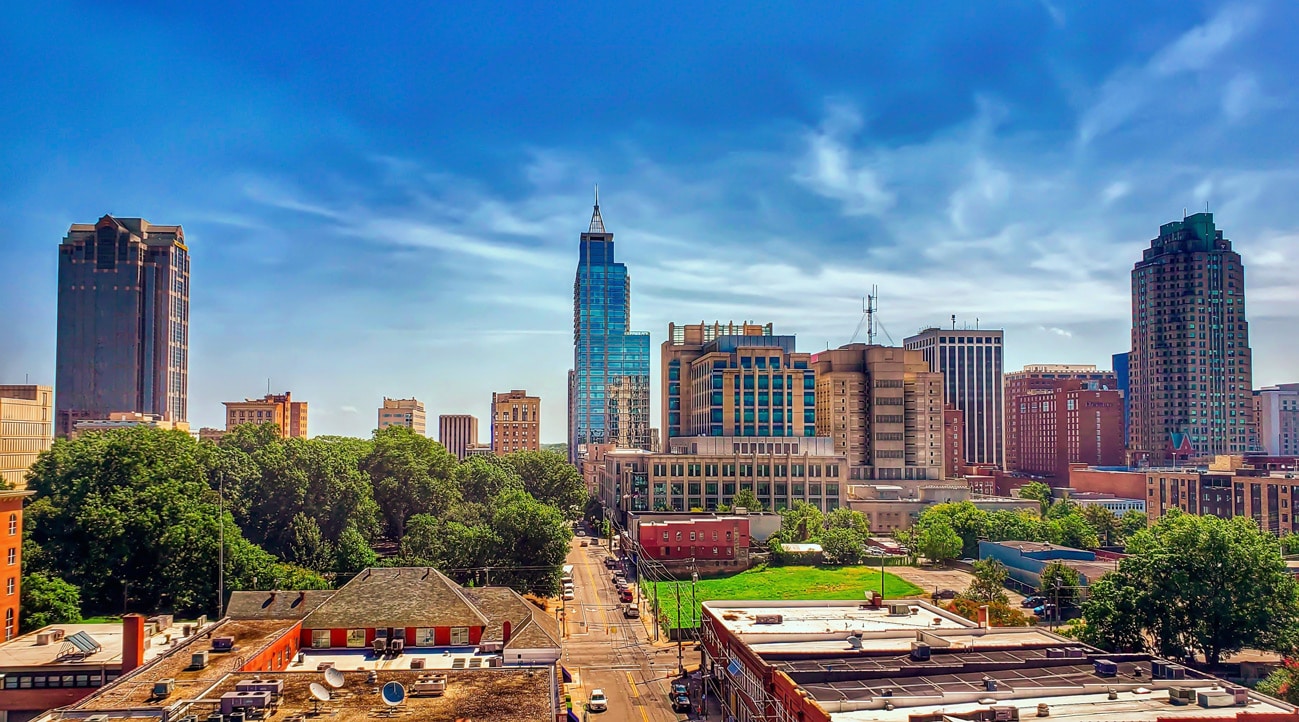 Raleigh, the Capital of North Carolina, has a population of over 474,000 according to the 2019 census, making it the second largest city in the state. Raleigh is home to a diverse population. Raleigh is part of the Research Triangle, also known as the triangle or RTP. The Research Triangle is an area of North Carolina that is linked by three major research universities, Duke, University of North Carolina at Chapel Hill, and North Carolina State University.
The team here at CH Web Agency recommends that businesses join their local chamber of commerce. Your chamber of commerce is a valuable resource in growing your business. Your local chamber of commerce will host networking events, offer marketing opportunities, connect businesses in the community, and much more. Their goal is to help you and your community succeed. 
Small Businesses
Entrepreneurs and small businesses will find the Capital of North Carolina to be a strategic location to launch a company. Affordability, a growing economy, and a diverse culture make it a prime spot for businesses of any size.
Large Corporations
Big businesses will find Raleigh and the surrounding area filled with a well educated and diverse talent pool. Raleigh's proximity to several universities, and as the capital to North Carolina, has prompted several major corporations to establish new campuses.
Local SEO
Businesses looking to target Raleigh for local SEO will find it difficult to gain traction if they are not already established. Raleigh's size and prominence in North Carolina mean it's already highly saturated for many SEO terms. SEO strategist may need to consider using long tail keywords to attract users to a newly launched or redesigned websites. It may also be worth looking into targeting nearby cities with smaller markets.