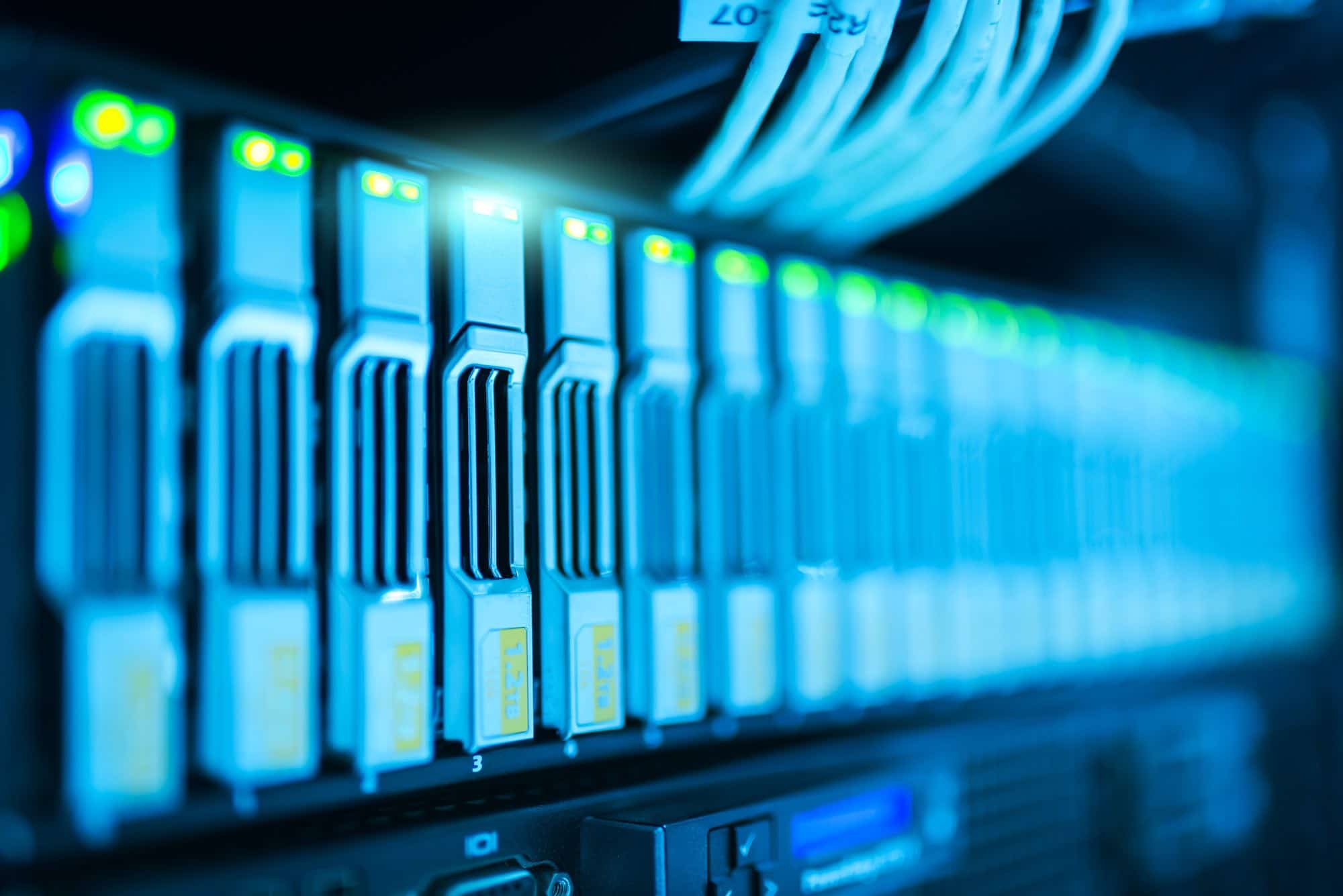 What is hosting and why you need a reliable server?
CH Web Agency offers reliable, fast, and secure hosting services on a dedicated InMotion server. Having a reliable hosting service means eliminating website downtime. Our Service-Level Agreement (SLA) includes 24/7 website monitoring. Our team is notified immediately if your website goes down. Downtime can happen for a number of reasons, but it typically can be traced back to the server where the website is hosted. While some downtime can be expected for updates, reducing the risk of unforeseen downtime is critical to providing an expectational experience for your website users. If your website frequently goes offline, website visitors may not come back for repeat visits. Hosting with CH Web Agency means reducing that risk.
99.99% website service availability
CH Web Agency provides premium hosting services on our InMotion dedicated platform for WordPress-based websites. InMotion provides an industry-leading fully-managed dedicated server powered by cPanel and Web Host Manager (WHM). When SLA is paired with our hosting service on the InMotion dedicated platform, CH Web Agency offers 99.99% website service availability, excluding scheduled maintenance.
Our hosting service is a limited time offer. Every client that takes advantage of the CH Web Agency servers must have Service-Level Agreement (SLA) in place. Our Service-Level Agreement ensures that all websites on our server are kept up-to-date and secure.
Performance at an unbeatable price
Hosting with CH Web Agency means that you share hosting with only websites that are up-to-date, secure, and managed by our Chapel Hill, NC-based team. When you use shared hosting from other providers, you don't have a choice about the websites that share your server or the team that maintains those websites. If websites are not properly maintained, you may see a negative impact to your website speed and security.
Our hosting service allows us to provide the best possible experience for our clients by keeping our websites more secure, reducing potential vulnerabilities, and improving our response time to any server related issues. Hosting with CH Web Agency allows us to offer better support.
We are NOW OFFERING hosting options at no additional cost, as part of our Service-Level Agreements. Contact us to learn more about this limited time package deal.
Included with our hosting package
cPanel
Free SSL certificate for domains and subdomains
Free Website Transfers (WordPress only)
FTP access
Multi-Layered Defense
Back-up every 3 days (can increase the frequency if needed)
Scalable: as the demand for your business grows, so do your workloads. Our hardware and networking infrastructure provides a scalable hosting platform, maintaining the highest availability for everyone.
Security advantages of hosting with CH Web Agency
By having a dedicated platform, CH Web Agency is able to deploy security measures, such as anti-virus and firewall configurations. These configurations are tailored to our client's needs, while simultaneously avoiding the security vulnerabilities that might otherwise be introduced by the activities of neighboring clients on shared hosting platforms.
Our InMotion server thrives on enterprise routers in a highly-secure environment. Partnered with enterprise-level network security, Corero, your website will be safe from DDoS attacks. Smart routing technology reroutes bandwidth spikes to keep our server up and running.
Speed with a premium hosting service
It's not just about your website – it's about the network too. Take advantage of our safe, reliable, and fast network that uses both Edge and Core routing to increase speed and redundancy.
Hosting on the CH Web Agency dedicated server ensures end users have a better and more fluid experience on your website. With hyperfast load times, no downtime, plenty of storage and memory available, your visitors will experience quick load times. Faster load times will allow them to focus on your products or services and not be distracted by an unresponsive website. As your business grows you also want to make sure that your website has everything it needs to flourish which includes memory, storage, and resources. Hosting on our dedicated server is ideal for organizations with rapid growth.
Transfer to a different server at any time
We think you'll love our server for it's reliability, security, and speed. We also know organizations need flexibility in their hosting services. We offer a risk free experience when hosting on our InMotion server. If for any reason you wish to transfer to a different hosting platform, our team will transfer your website to the new platform at no additional cost.
Hire our experts to launch your next website.